Welcome!
Ellaway Brothers is a local family run company which originated in the 1970's
by brothers Bert & Frank Ellaway. The business is now run by Frank's daughter,
Glynis Postans and her daughter, Gemma Postans.
We are licensed to pump out septic tanks, cesspools and sewage treatment plants.
All waste is discharged, by licence, to Severn Trent Water Works.
We are also licensed by the Environment Agency (No. CBDU90836) to pump out special waste, i.e. car wash/yard/industrial estate interceptors. This waste is taken to a licensed site in the
West Midlands. We do not pump out hazardous waste i.e. fuel spillage etc.
We are members of the Guild of Master Craftsmen, which shows that we take pride in our work.
We have over 40 years of experience with septic systems
and will try to help with any problems you may have.
We cover the Worcestershire area going as far as Kidderminster, Tenbury Wells, Suckley,
Malvern, Upton, Evesham, Inkberrow, Redditch and Bromsgrove.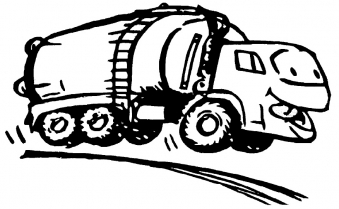 Our tankers are available to book between the hours of 7.30am and 2pm, Monday - Friday.
Our office hours are 9am - 5pm, Monday - Friday.
Call us on 01905 458704 for a quote.

Click here for up to date information, offers and booking times on Google.